Dan's Tours and Travel
May 5 - 9
5 days and 4 nights $599 per person double
Day 1 - Monday, May 5, Today we leave early for a great
vacation in Branson. We will be stopping in Memphis
to tour the Sun Studios where many of the early artist
got their start. We will eat dinner at the famous
Interstate Bar-B-Que restaurant. It was rated the best
pork Bar-b-que sandwich in Memphis by USA Today, The
second best barbecue in the nation by People Magazine
and the best commercial barbeque in Memphis by Vogue
magazine. We will spend the night at the Grand Hotel
in Tunica. A shuttle service to the Casinos is provided
for those that would like to try their luck.
Day 2 - Tuesday, May 6, Today we travel on to Branson.
We should arrive about 3:00 pm We will check into our
hotel and rest, freshen up and go out for dinner. After
dinner we will head to the Baldknobbers Show. It is
Branson's first show. The Baldknobbers, began the Branson
family entertainment phenomenon in 1959 when the four Mabe
brothers began entertaining visitors on the Branson
lakefront. Today, the family legacy spanning six decades
and four generations continues to Wow audiences with a
variety of great country music and hilarious comedy.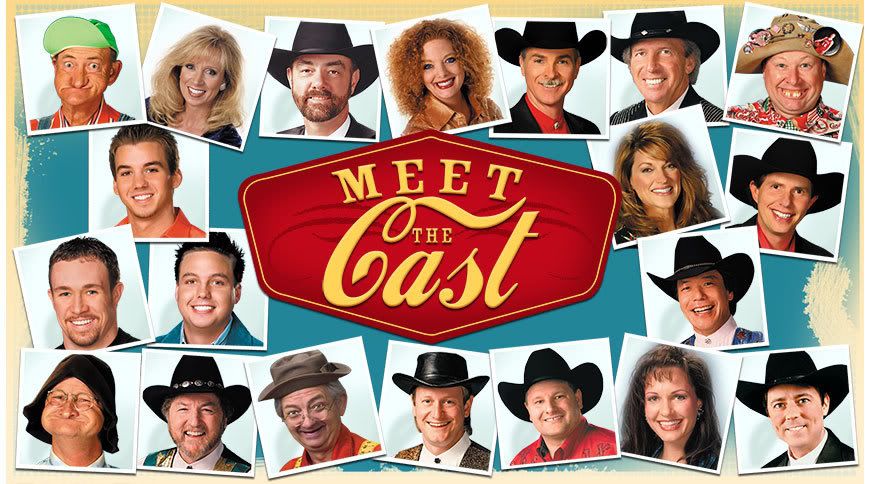 Today's Baldknobbers' is a musical powerhouse featuring
a talented cast of dynamic singers, musicians, comedians,
and entertainers who perform your favorite Country Classics,
Hot-New Country Hits, and Side-Spitting Comedy. After dinner
we will head back to our hotel for a good night rest.

Day 3 - Wednesday, May 7, Get up this morning and eat
breakfast in our hotel. Then board the bus for an exciting
day. This morning we will visit the Roy Rogers Museum .
In 2003, the museum moved from Victorville CA., to its
new location in Branson, MO.

It isn't really a typical
museum - it's personal - things that Roy & Dale have done,
and the kids and the family and Trigger. All the stuff
Roy had saved - tools his dad had when he was little,
some of his mom's scrapbooks, pictures from the early
days of the Sons of the Pioneers, all sorts of things
that meant something to Roy and Dale. You know, Trigger
is one of the most popular exhibits. He is mounted like
so many people remember him - rearing up on his hind legs.
There's Pat Brady's Jeep Nellybelle, and pictures of Gabby
Hayes when he was a serious young actor. There's Dale wearing
fancy hats for her first photo session, and Roy in overalls
standing next to his first horse, Babe. You'll become a
part of Roy and Dale's memories of the good times and the
bad times and the hard times.
After going through the museum
we will watch the Dusty Rogers' Show. Nestled in the center
of the Roy Rogers-Dale Evans Museum, the intimate, 325-seat
Happy Trails Theater is home to Roy Rogers Jr. and The High
Riders. Dusty and his band perform the music made famous
by Roy Rogers and Dale Evans, beloved icons of Western culture
and traditional family values. Along with the fabulous Western
music, Dusty shares memories of his famous parents and what
it was like to grow up as the son of "The King of the Cowboys"
and "The Queen of the West." After the show we will have lunch
and then we willtake you shopping or back to the hotel to rest.
Tonight from 5:30 until 7:00 pm we will have dinner at the
Plaza View Restaurant with Kenny Parrot providing the entertainment.
This is one of Dan's favorite meals and show. After this relaxing
meal we will go to a show called SIX. Showcasing music from the
1950's and 1960's and more, the "SIX" uses only their voices to
produce all the instrumentation, rhythms, and harmonics of band
and vocals. The resulting sound is exhilarating and hip and compares
to the likes of "Take "Six"" or the "Nylons." "SIX" has received the
prestigious Harmony Sweepstakes award and has won numerous CASA
awards for their recordings and vocal arrangements.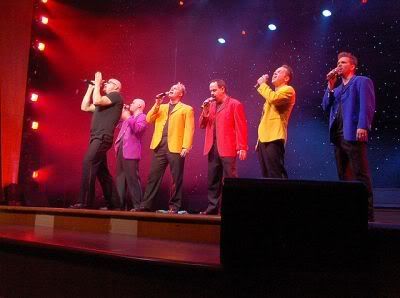 These guys
have shared the stage with Trisha Yearwood, Diana Ross, the
Beach Boys, Olivia Newton John, Rod Stewart, the Doobie Brothers
and many others. Their award-winning act has been featured on
Royal Caribbean Cruise Lines since 1998 and their ratings by
its passengers are unrivaled. Check out their video at
www.sixrealbros.com Having performed most recently to sell out
crowds in Las Vegas, these six brothers have chosen The Hughes
Brothers Celebrity Theatre as the place to entertain their
Branson audiences. When they showcased their show here in Branson
in August 2006, they brought down the house, receiving three
spontaneous standing ovations throughout the show. You Do Not
Want To Miss This Show. This will be a wonderful way to end a
perfect day in Branson. We will return to our hotel for a good
nights rest so that we will be ready for a great day tomorrow.

Day 4 - Thursday, May 8, Sleep in this morning and then enjoy
breakfast at our hotel. Be on the bus by 9:00. This morning we
will see the Brett Family Singers.

This fast-paced musical
variety show is jam-packed with FEEL-GOOD MUSIC and dance,
showcasing classic favorites from the 30's to present, country,
gospel, and patriotic. All of the Bretts have DYNAMIC SOLO VOICES,
that when combined, create breath-taking, WORLD-CLASS HARMONY,
and an a cappella sound that is second to none. The Brett Family's
show is an experience that goes beyond GREAT ENTERTAINMENT to
inspire and uplift. Their love for each other, for their audience,
and for great music shines through every minute of this power-packed
show. After this stirring show we will stop for lunch then
we will visit the Veterans Memorial Museum.

A national tribute to our veterans! Over 2000
exhibits in 10 great halls progressing through
the wars of the 20th Century, including WWI, WWII,
Korea, Vietnam and the Persian Gulf. Features the
world's largest war memorial bronze sculpture with
50 life-size figures (each modeled after a combat
soldier from each state). A thought provoking and
emotionally powerful experience for everyone! After
the museum we will return to our hotel. You will
have a few hours on you own before we load the bus
for dinner and the Shoji Show. You may rest, swim
in the indoor pool, visit some of the souvenir shops
around the hotel or go to the Pierce Arrow show across
from the hotel. Dan will be glad to help you get tickets.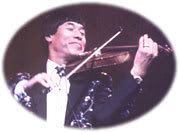 Tonight we go to see Shoji Tabuchi, his beautiful wife
Dorothy and delightful daughter Christina. The show
rivals the pure excitement of Las Vegas or New York.
All is showcased in a theatre that is a phenomenon in
itself...often called the "Showplace of Branson." Its
decor is reminiscent of the grand theatre palaces of
the 1930's. Even the restrooms have awed visitors.
The hottest show, hottest ticket in Branson. An
elaborate show with laser light effects, magic carpets,
fog machines. Shoji, one of the greatest entertainers
in the world, Shoji's fiddle playing is only topped by
the smile on his face. He truly enjoys entertaining
and his 18-piece orchestra, one of the best, clearly
show their enjoyment of him and the show. It's a
top-notch show with class. Lots of dancing, plenty
of music including Broadway, jazz, bluegrass, Disney,
pop, classical, Latin, Big Band, gospel, and patriotic.
After the show we will return to our hotel for the night.
Day 5 - Friday, May 8, - Enjoy the continental breakfast
at the hotel. Be on the bus by 7:00 am to begin our
journey home. After some rest stops and a lunch stop
we should arrive home by about 7:00 PM. You will have
lots of fond memories of your Branson vacation.
Trip price includes: transportation on a modern motor
coach with restrooms and video monitors, hotel room for
4 nights, 3 continental breakfasts, 3 dinners, Tickets
to the Baldnobbers Show, Roy Rogers Museum, Dusty Rogers
Show, Kenny Parrot Show, Six Show, Veterans Memorial
Museum and the Shoji Tabuchi Show. time for shopping,
baggage handling for 1 bag and all taxes and gratuities
on the included items.

Depart: Fort Payne @ the lower west corner of KMart parking lot @ 6:00 a.m..
Rainsville @ Dekalb Civic Center parking lot nest to Katy's@ 6:15 a.m.
Scottsboro in the KMart parking lot @ 6:45 a.m.
Information Price Per Person
Danny Drennen 256-845-0042 $599 double
256-574-4712 $569 triple
JoAnn Stiefel 256-845-3349 $539 quad
$699 single
*A deposit of $100.00 per person is due when reservations are made. Balance due on April 5, 2008.
Responsibility: Dan's Tours is not responsible for delays, extra expenses or any other inconveniences to passengers due to weather conditions or other deficiencies beyond our control.

————Reservations for Branson ———————
Name________________ Make checks payable to
Address______________ Dan's Tours and Travel
City,State_____________ 1515 N.Gault Ave.
Phone________________ Fort Payne, Al 35967
Boarding Bus at__________